If You're Done With The Struggles, What-Ifs and If-Onlys, Fear and Overwhelm That Stop You Cold Every Time You Think About Your Acting Career…
IT'S TIME TO
TURN YOUR ACTING DREAM INTO A REALITY
SO YOU CAN ACTUALLY LIVE THE LIFE YOU'VE ALWAYS DREAMED OF…NOT JUST DREAM IT!
WHY ASPIRING ACTORS MAY BE DOOMED
WITHOUT EVEN REALIZING IT.
PAY ATTENTION because this is important if you don't want to stay stuck in the same place years down the line with nothing to show for it!
Most Aspiring Professional Actors Who Dream of Living Full-Time As A Succesful Actor Face One Major (hidden) Obstacle that always Keeps That Dream Just Beyond Their Reach.
What is it?
Well, before I tell you, let me ask you a question: If you are currently working as an actor and struggling…
Or if you are stuck in the "thinking about it" stage…
👇🏽 Which one of these apply to you?👇🏽
You can't get rid of the feeling that This Is What You Were Supposed To Do With Your Life…
You feel like you don't have the right contacts in the industry. Like it's just you against this whole industry, unable to be noticed or discovered in a crowd of talent.
You get paralyzed by the fear of failure that comes with self-doubt about whether or not you are good enough to even succeed as an actor…
Life gets in the way of your dream - there's always one more thing you need to do or figure out before you can start taking action, before you sign up to that one program that will take you to the next level or before you can look for an agent… and you still haven't done it

.
You're working a job you don't like, you feel that it is sucking the life out of you, and you feel you don't have enough time to become an actor on top of it…
You constantly feel like you need to wait for the right time

, or be in the right place in your life, so

you delay your goals into the future

and you stay in a constant state of

hoping that one day it happens

rather than doing something about it…
You dread the competition against other actors because you don't even feel confident in the first place… but you reaaaally wanna be an actor.
You think there are not many opportunities where you live or that it's hard to become an actor where you live.
You think you need to have tons of money to become an actor.
If after reading that, you can see how ANY of this applies to you…
Then now you know why you're stuck… because you're still operating from The Amateur Mindset and Not the Professional League.
SAY "BYE-BYE"
TO THE AMATEUR MINDSET
The Amateur Mindset is a way of thinking about your career and how you fit into it (most people think in a way that sets them up to fail)…
One that puts hopeful actors (just like you) on the path to overwork, frustration, struggle and failure from the get go…
And causes a lot of pain, frustration, and wasted energy on the way.
It's what keeps you from seeing results at the level you know you deserve, feeling like others are just better and more confident than you, and instead of gaining confidence you're losing it so you never get to actually book some acting work and feel how fun that is.
It's what causes you to feel like you will never advance in your achievements, become jaded seeing the months go buy with nothing moving forward and you ask, "what the heck happened to my passion?"
It's what leads to all your financial stress… putting off paying one bill so you can pay the one you put off last month… juggling credit card balances… draining your savings. If you could only get that ACTOR'S PAYCHECK!!!
An "amateur mindset" is what keeps you stuck where you are instead of where you want to be. Your SUCCESS is dependent on your CERTAINTY that it IS working for you, and as a result, "hoping" and that "someone discovers you" is your only strategy for growth, and I don't have to tell you that's a broken strategy.
AND IF THAT APPLIES TO YOU…
DON'T BE ASHAMED! IT'S NOT YOUR FAULT!
If you're like most struggling aspiring actors, then the chances are, you're operating from this amateur mindset that you learned from your upbringing.
BUT THAT'S OK! IT'S ALL THAT YOU KNEW… UNTIL NOW!
With an amateur mindset, your growth is dependent on your EFFORT. Everything "new" seems way too risky. You're always tip-toeing around the edges of your dream instead of taking bold action.

It creates a constant need for approval. A need to wait til you get better. A need for guarantees and security. Needs that will keep you trapped.
It's a mindset that will leave you overworked and underpaid. On a surefire route to stress and burnout, with nothing to show for it.
So, if having the Successful Acting Career Of Your Dreams seems "unrealistic" or like "a silly dream", it's time to lose the amateur mindset or stay stuck in your old pattern.
WHAT'S GOING TO HAPPEN TO YOUR SUCCESSFUL FUTURE CAREER
IF You

DON'T

start taking the

right

actions and thinking like a PROFESSIONAL

ACTOR?
A PROFESSIONAL ACTOR THINKS VERY DIFFERENTLY FROM THE AMATEUR ACTOR…
Amateur actors think taking a risk is scary…Professional Actors think it's exciting and gets them the lifestyle they desire…
Amateur actors think they need to be perfect before they can take step one… Professional Actors know how to figure it out as they go (just ask Any Of Them, I can confirm that for one!!)…
Amateur actors are terrified of judgement and rejection… Professional Actors welcome it because they know it's actually the key to success…
Amateur actors are constantly rushed and pressured, with every decision feeling like life or death… Professional Actors are in control knowing no matter what, they're always one step closer to their goals…
Amateur Actors constantly search for solutions… Professional Actors take action and create them…
PROFESSIONAL ACTORS

ARE VISIONARIES!
Who
know
that the right opportunities will
always
find them.
THEY DON'T FOLLOW THE RULES. THEY QUESTION THEM. THEN THEY BREAK THEM.
THEY INVEST IN THEMSELVES. AND DON'T LET THEIR CIRCUMSTANCES DICTATE WHAT'S POSSIBLE FOR THEM.
When you kick the amateur mindset to the curb and start thinking like a Professional Actor, you'll get totally clear on what you need to do to achieve the acting goals that you have in your heart.
You'll be able to focus your creative talents on what's important and what you enjoy— and create an acting career that works for you.
You'll get more opportunities than you ever thought possible. Attracting the right people and experiences that help you get ahead in your career and your life.
Once you start thinking like a Professional Actor you'll start acting like one too. (No pun intended!)
AND THAT'S IMPORTANT BECAUSE:
THE PEOPLE LOOKING TO HIRE YOU IN THEIR PROJECTS, Films, TV Series and Plays/Musicals, ARE LOOKING FOR SOMEONE WHO has A PROFESSIONAL MINDSET IN ALL SENSES OF THE TERM.
STARTING OUT, MINDSETS CAN BE A LITTLE LIKE BABIES.
Newborn children are totally dependent on their parents. To feed them. To dress them. To protect them from the world.
And in the beginning, keeping your mindset optimal can require that same kind of constant attention from you. You feel like you have to tend to all the details. To make sure every part of it is working right.
But here's the thing: Kids grow up.
Eventually they learn to feed themselves, dress themselves, and drive themselves to the mall. And good parents understand that's what their job really is: to raise their children to be independent. To be successful on their own.
I mean, can you imagine doing your 43-year-old son's laundry while he's still living in his room? (That'd be crazy! Although I'm sure there are some lol but that's not the point) The point is if you teach your mind how to sustain the foundational principles that you want it to adopt, it will eventually do it for itself. You just have to prime it at the beginning.
BUT THAT'S EXACTLY WHAT ASPIRING ACTORS WHO STRUGGLE WITH AN AMATEUR MINDSET DON'T DO!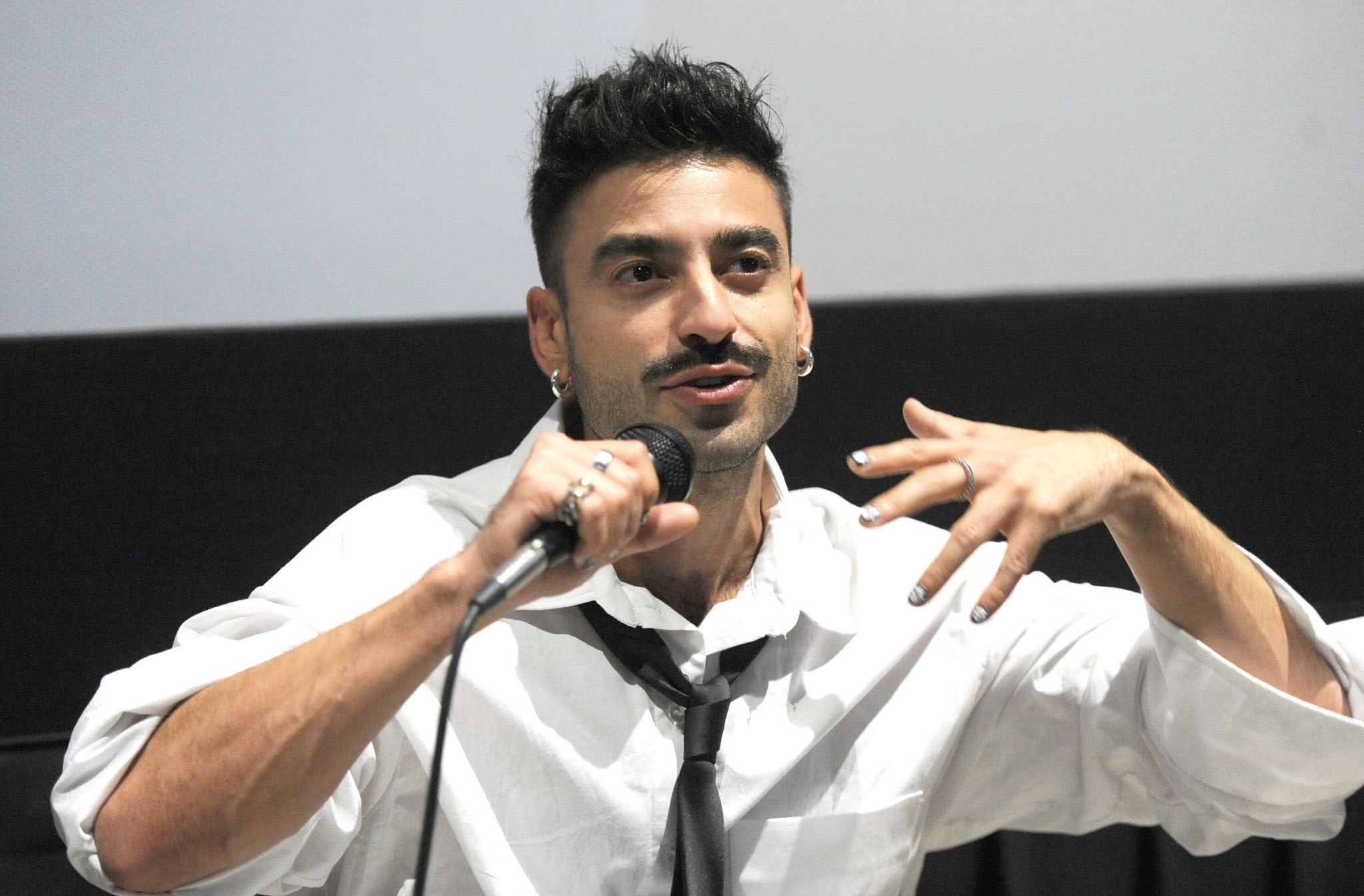 IF YOU START WITH THE WRONG MINDSET, THE WHOLE EXPERIENCE GOES OFF TRACK!
Professional Actors on, on the other hand, fully recognize that their job is to elevate and maintain their success mindset so it can automatically produce successful behaviours and opportunities. (Like raising a child who can take care of itself.) So that they can literally STOP HUSTLING and just ENJOY THEMSELVES, while their career continues to grow and succeed on autopilot.
And that's EXACTLY what I'm here to do: help you STEP INTO the role of The Professional Actor far quicker and easier than you ever could on your own!
And one of the ways we're going to do that…
YOU GET MY PROCESSES AND TOOLS, and I walk with you Every Step of The Way!
PROCESSES
ARE WHAT LET YOUR MINDSET "EVOLVE"...

...and create huge success FOR YOU

But Making That Change on Your Own
IS HARDER THAN YOU THINK
It seems like a pretty straightforward solution, doesn't it?
Get out there and start learning what Professional Actors do. Start doing it yourself. And reap the rewards, right?
BECAUSE WHEN IT COMES TO HOW YOU THINK AND ACT, YOU CAN'T "LEARN" YOUR WAY TO DIFFERENT RESULTS. You've got to implement what you learn.
It goes way deeper than what you THINK you know or don't know.
Let me explain what I mean… and why this is important to you.
Everyone "knows" the basic principles for losing unwanted weight. But how many people "know" this and yet still struggle to see any results? As you can probably guess, millions of people, right?
"SO WHAT DO THEY DO? THEY GO OUT TO "LEARN" MORE ABOUT WHAT THEY ALREADY "KNOW"
Diet must not be working. Go try another one.
Workout program isn't cutting it. Head out to find a different routine.
It's an exhausting and endless journey of learning more. But the results never change.
The same thing happens with aspiring professional actors. Maybe you've been through it yourself.
You take a course to learn more about acting or the entertainment industry. But nothing ends up different. So you're off to learn some more. (You obviously missed something, right?) But after the next course, podcast or book, you still can't move the needle.
So it's rinse and repeat from there. (But the wrong kind, it'll make sense once you enroll in the program). Before you know it you're coursed the "f" out. Working harder than ever. And all for little to no progress in your acting accomplishments that really matter to you.
So here's the million dollar question…
IF YOU KNOW WHAT YOU'RE SUPPOSED TO DO TO GET THE RESULTS YOU WANT, WHY DO YOU STILL STRUGGLE TO GET THEM?
WHY DOESN'T MORE KNOWLEDGE CHANGE YOUR RESULTS?
DRUMROLL...
THE REAL BATTLE IS IN YOUR HEAD
BECAUSE YOU ALREADY KNOW THAT LEARNING MORE WON'T CHANGE THE WAY YOU THINK AND ACT!
It's driven by what you don't know that you don't know. By the ideas and beliefs hiding in your mental blind spots (those places that sabotage you over and over).
Those are what drive your thoughts, actions, and results, regardless of what you know. They're what keep you stuck on that "hamster wheel" of knowledge — constantly trying to learn more. It's a major pitfall of an amateur mindset.

If you want to change the way you think and act, you need to discover those beliefs that are hiding in your blind spots, keeping you stuck. The problem is... you can't see them! (That's why they're called blind spots!) And then you have to challenge them.
Only once you've challenged your beliefs, can you experience a real mindset shift and a real change in results. That's when you instantly transform from an Amateur Struggling Actor to a Professional THRIVING Actor.
And I will help you make that transformation…
The BECOME A PROFESSIONAL ACTOR 6-week program

isn't an "acting course" like all the others you may have taken...
...it's a

complete transformation process

that will change you...
FROM AN OVERWHELMED, LOST AND STUCK ASPIRING ACTOR
TO THE SUCCESSFUL PROFESSIONAL ACTOR WHO LIVES THE LIFE YOU DREAM OF!
6 CORE Training Modules over a period of 6 WEEKS

that turns everything you think you know about the Acting career completely on its head so you can see how the acting industry actually operates! (Live with me)

+ HOURS of Bonus Interviews and Q&As with Agents and Actors at all levels

—- so you have plenty of inspiration to pull from and to CREATE YOUR OWN career designed specifically for and by You.

Mindset and Unconscious Reprogramming PROCESSES

that every Actor needs (but most most don't have)

Over 20 hours of LIVE Group Coaching Sessions

to get the support, clarity and answers you need!

A Team of colleagues That Have Your BACK

— Feel the love, support and accountability of our PRIVATE community!
...I will literally take you by the hand to motivate, inspire and push you to accomplish your goals for 6 WHOLE WEEKS and beyond! (I want to hear your success stories forever)!
IT'S TIME TO TRANSFORM YOU & YOUR FUTURE!
Just like...
VAL MERVIS, Actor (Barkskins, Butterfly Tale (2023), Outriders)
"Jade opened the door to the industry for me… I haven't looked back since!"
"I met Jade when I was a young aspiring actor. I was fortunate enough to see him in his element. He portrayed such charisma, confidence, artistry, and openness which inspired me to pursue my own dreams. He opened the door to the industry, I signed with Glenn Talent agency and spent the last 8 years working in film, tv, voice, and theatre. I haven't looked back since!"
And then others have said...
"how truly amazing it felt to hear your story, lessons and values and it just really helps to keep me motivated so i wanted to give you a sincere thank you!"
"I was on the webinar last night and just had to say how truly amazing it felt to hear your story and your lessons and values and it just really helps to keep me motivated so I wanted to give you a sincere thank you!"
KYLE LYONS
Actor, LMO Talent, (MademoiselleDeath, Sweet Talker, In The Lining)
"Well-said, sincere, and genuinely helpful and bolstering to hear! You're doing meaningful and impactful things, Jade!"
JON COR, Actor (Shadowhunters, The Flash, Dark Matter, Saw 3D)
Let me show you what's waiting for you inside once you become a member…
Each fully interactive LIVE module in Become A Professional Actor contains a treasure trove of Mindset Practices, Applicable Processes and Excercises specifically created to move you forward in your transformation.
And includes an easy-to-follow Step-By-Step Process essential to finding, approaching and signing with your New Agent!
YOU JUST HAVE TO TAKE MY HAND AND FOLLOW ALONG…
It's that simple!
6 Mindset and Career-Building Modules:
INCLUDING…
Week 1:
BYE-BYE IMPOSTER: The Ultimate Role You'll Ever Play!
Get Your Mind Right!
In Module 1, you identify your beliefs about the acting industry that hold you back- without knowing it.
Specifically, we'll look at your ways of thinking about three of the most critical areas of your career. I guide you through the same exercises and processes I use myself, to get you quickly UNSTUCK and ON TRACK, so you can face any challenge with confidence and clarity, knowing you'll come out on top.
Inside You'll Discover:
And this is just a Sneak-Peak
The #1 WAY ALL Successful Actors Think and Act, and it's not what you think!
How to UNCOVER Your Limiting Beliefs About What is Possible For You, What You can Achieve, & And How Quickly it can happen so you can finally feel what it's like to be UNSTOPPABLE!
How to Get ALIGNED

with your Vision & Your Skill so that acting becomes easy and fun again!

AND MORE!
Once you start thinking differently,

we'll move on to…
Week 2:
THE CLEAR PATH: Designing Your Dreams And Goals
Get Your Power Back!
Decide how it gets to be for you. Make the industry Your Ally… instead of this Big Scary Thing.
Some people just seem to have all the confidence in the world to face the industry…
They don't. It's simply the way they perceive it. And in this module you master taking control of your career and how it gets to work for you.
You see where you should really focus your time and energy for maximum success. You discover easier, quicker ways to "make things happen" in your career and eliminate obstacles. And you get my entire framework for navigating the ins and outs of the industry.
I'll Reveal the Invisible Elements Beneath the Surface Of The Industry That Gives You Tremendous Power!
You'll Discover…
you'll discover...
HOW SUCCESSFUL ACTORS ACTUALLY WORK!


So you can attract more of the right opportunities!

THE KEY THINGS TO FOCUS ON THAT CREATE REAL TANGIBLE RESULTS!

THE REAL TRUTH ABOUT


The "scary" entertainment industry.

THE ART OF COMPELLING STORYTELLING


But not the kind relating to an acting scene... the kind to FINALLY Create the CLARITY YOU NEED to Execute a Vision For Your Life And Your Career!
...AND MORE!
By The End Of This Module, You'll Never Worry About Not Being Able To Achieve Your Biggest Goal. You'll always be calm and in control!
Week 3:
I AM THE CREATOR OF MY REALITY: The Power Of Alignment!
"ACTION!" Discover how to Put Yourself In The Right Place, At The Right Time… finally harnessing the power of The Universe… and set yourself up for success.
If you don't start with this in mind from the start, you're all but guaranteed to end up discouraged, overworked, underpaid, and on the fast track to giving up your dream with nothing to show for it.
So in this module, we cover how to strategically design a belief system that creates maximum success ——including how to be noticed among the crowds, how to attract and build a lasting relationship with talent agents that suits your needs and the needs of your growing career.
👆🏽My Agent and I, at an Oscars Party in Hollywood 😎
Inside you'll discover…
Simple-to-follow step-by-step 'how to' guide to Create Your Kick-Ass Acting Package so you can get noticed by Agents!
How to Use The Right Type Of Leverage Using What Makes You Unique or "different" to Your Advantage!
Plus! The PROVEN Formula for Making The BIG Dreams Come True!
You'll clearly understand how everything in your life fits and works together.
Be able to demystify layers of complication about creating your dream life,
instantly see how it results in success in your life, notice the difference your NOW MORE FUN effort is finally making,
discover that you're not alone in this THE UNIVERSE HAS YOUR BACK and how to communicate and ask for what you want from life…
…which will help you get EXACTLY WHAT YOU ASKED FOR.
From there we move on to…
Week 4:
Build Your DREAM TEAM: Find Your Allies.
Has the voice in your head ever said that?
"I don't have the right contacts to succeed in the industry."
It's a common fear that nearly all actors feel. And it comes from their lack of understanding about The Law of Attraction. Done right, a solid mindset and consistent process means clear manifestation results!
You'll be blown away by the "miracles" you'll get.
In this module, you get the mindset tools and practices that you can apply to attract the right agent and people into your life who will help you achieve your goals!
How To Approach & Interview Your Potential Agent The Right Way!
A Proven Process for creating a team of people who actually want you to succeed so that THEY succeed too!
How to build a long-lasting relationship with your agent, so that together you build a LIFETIME CAREER of GROWING SUCCESS!
AND MORE!
More than that, you'll actually be building deep connections with your agent and other partners who changed your life.
Then its time for…
Week 5:
MASTER SELF ÉVOLUTION: Elevate Your Vibration!
GET YOUR VIBE RIGHT!
I Get It, You Want to See Results!
"Not Seeing Results isn't the problem. Not EXPECTING to see results IS."
If you want to see the proof of your success, you'll eventually need to BELIEVE IN THE UNSEEN.
Unfortunately, this is a major sticking point for a lot of actors. They wonder how can they believe in their success when they can barely see any proof of it.
They put in so much work, barely get any feedback from each audition, wondering if all the work they put in is even leading up to something.
But what they don't realize is that that very doubt and uncertainty in the future is what's keeping them from a successful future. How much they're limiting their own potential by looking at how things are now.
The good news is there is a way to transform your mindset without letting the present reality and fear of the unknown sabotage what you expect for yourself next.
It's all a question of doing things IN A CERTAIN WAY.
In this Module, you'll see how to strategically grow your career no matter what your budget is, or what stage of your career you're in …so you can focus on the things you were meant to do.
Investing in your self evolution, can cost as little as a few minutes a week to start. But that tiny investment will free you form the unimportant tasks that waste your time and focus your mental energy on the work you were meant to do.
AND FINALLY WE MOVE ON TO…
Week 6:
CRACKING OPEN THE VAULT: A Treasure Trove of Tools.
I will share EVERYTHING I've discovered in my 15 years of experience and give you all my tools available, plus whatever I discover in real time as I am always looking for new ways to improve life, so you can live the dream life of YOUR design.
An INFINITE LIBRARY OF MINDSET PRINCIPLES, RESOURCES, AND PRACTICES…
… So You can stay in optimal shape to kill it at life.
It's the ultimate goal of every aspiring Professional Actor —
DO WHAT YOU LOVE. AND GET PAID TO DO WHAT YOU LOVE.
And do it all while loving your life and having MORE FUN. (YES… It is possible.)
In this module, you'll see how to reach for all the tools you have available at your disposal. And then create and design your own. All without working 10 times harder.
We look at the acting career through a completely different lens. One that lets you eliminate time- and effort-wasting activities that don't move your career forward. And zero in on the ones that do!
Inside you'll discover…
What to actually focus on in your day to day activities so you can always be ready when the opportunity shows up!

How to effectively build your talents for better and better progress!

How to be a constant vibrational match to your desires and LET GO of the fear of failing so the Universe can begin to work for YOU!
— AND MORE!
You'll have more fun while stressing less and catapult your career to a level of success you never thought possible!
By the end of these 6 Weeks —
You'll have completely transformed the way you think and act in your pursuit of becoming a Successful Actor.
You'll be ready to take on any challenge.
You'll have become a person you LOVE and UNLOCKED A FUTURE FULL OF POSSIBILITIES.
💖
Not to mention being in a position for your dream to easily MANIFEST in Your Life:
👉🏽because You and I will have SET THE STAGE FOR YOUR SUCCESS TO FLOW IN, and:
👉🏽 You Will Be LEAPS AND BOUNDS CLOSER TO YOUR DREAM AND PROUD OF YOURSELF FOR HAVING TAKEN THE STEPS…THAT WILL BENEFIT YOU FOR THE REST OF YOUR LIFE!!!
PLUS! We will have so much fun together 😇

Become the professional actor you've always wanted to be

today

!
Join and access your bonuses, module 1 and extra videos now!
CLICK HERE TO GET INSTANT ACCESS
Still got questions before enrolling? I got you covered!
Speak to me directly live over instagram voice DMs!
Simply send me a voice memo @jadehassoune in my DMs or email me [email protected]
Become a professional actor isn't just you sitting listening to me lecture you about my philosophies…
Get HOURS OF BONUS MATERIAL, interviews and Q&As with AGENTS, ACTORS at ALL LEVELS, Casting Directors at all versions of success… You might recognize some familiar faces!
I created Become A Professional Actor to be the fastest, easiest way for you to go from hopeful to successful — from amateur, to Professional.
But I also created it to be the most supportive. So that's why Become A Professional Actor includes 6 weeks of live group Q&A coaching, and hand holding from myself!
Got a question? Doubts? Uncertainties? Something- anything-not making sense?
Not clear on how to implement? Or whether you're moving in the right direction? Or how a particular solution works specific to your situation?
I'VE GOT YOU COVERED.
But That's Not All…
The Real "Secret Sauce" That Makes Become A Professional Actor SO TRANSFORMATIVE
I'll admit, there might be a lot of programs and courses out there that promise the same kinds of results as Become A Professional Actor.
Maybe you've bought into your fair share only to be disappointed. And maybe this is starting to sound like more of the same.
Well the truth is, few if any of them can deliver like Become A Professional Actor does. For one simple reason:
Become A Professional Actor focuses on MINDSET, ENERGETIC ALIGNMENT, MANIFESTATION AND EXCECUTION, NOT LEARNING. It shows you exactly what to do, without the guesswork, and without the heavy-lifting! YES, you'll be able to APPLY all these concepts to your day-to-day practical life and see your overall performance (on and off stage/camera) get better and better as a result!
You already know that attempting to do anything new and different by yourself is darn near impossible, right?! Chances are, that's why you're here in the first place, ya? You've already experienced what it's like to try and build an acting career on your own, and it's not easy. When all you're left with is your thoughts of doubt and self-sabotage, it's easy to question everything you're doing!
When that voice has you second-guessing your life decisions, it feels like you're spending more time contemplating giving up vs. actually getting to work, am I right?
Well, let me ask…
How much more will you already increase your odds of success when you have a team of mentors FIGHTING for you every step of the way?
It's like going to the gym. Sometimes just getting there is a challenge. But when you have a personal trainer pushing every step of the way, you already know you're going to hit your goals faster!
That's why, if I wanted to give my students a fighting chance, I knew they'd need all the help they can get!
Which is why, as a member of Become A Professional Actor, you'll get direct access to myself and guest teachers to support you on your journey!
And not only are they successful they are also living-breathing examples of what this whole program is all about, they have the biggest hearts ever!
Meaning: They want you to succeed just as badly as you do!
And by now you're already beginning to see how Become A Professional Actor is unlike anything else out there.
While most online courses leave you high and dry to fend for yourself, Become A Professional Actor creates an environment conducive to your success and gives you the support you need and deserve to finally reach your goals!
AND THE ULTIMATE BEST PART???...
You get to
Take Everything

With You Forever!
OK, HOW MUCH IS MY INVESTMENT?
Become A Professional Actor may not be super cheap, but it shows you how to get the results you desire. It's not some 77$ one-time masterclass video or 240$/year subscription to a membership for the Masterclass library.
It's a small investment in yourself that pays huge dividends in your future.
One that will pay you back for the rest of your life. By letting you letting you make a difference in the world by doing the thing you love

AND making money from it!
It's a transformation that frees you from the struggling actor mindset. And lets you become the version of you with a Thriving Acting CAREER.
It's
EXACTLY
what I teach and share in this 6 week-program.
And when you weigh all that against the investment and what it will do for you and your future, then it's an easy choice.
And because I'm committed to making Become A Professional Actor as accessible as possible so as many Actors who want to, can use it to make their Dream a Reality…
Become A Professional Actor was originally valued at just $2,222.
However, because you are reading this as a founding member, I've decided to take $1,475$ OFF your investment, for my First-Launch-Only Offer of just four installments of $222!
BUT WAIT….  Since this is a one-time special offer, I will reduce your investment and give you what the Founding Members had access to, and that's not
$222

…, but just four instalments of $147!!!
THAT'S RIGHT! YOU CAN JOIN ME INSIDE BECOME A PROFESSIONAL ACTOR FOR

JUST $147

 TODAY! 
You also have the option to work 1-on-1 with me during the 6 weeks for a VIP experience
(includes 3x1hour 1-on-1 coaching calls to help you implement each lessons and steps and keep you on track and customise the journey specifically to you, VIP support AND lifetime access to a Private VIP Community Group on top of the Regular Group) 
***See More Below
THE ONE YEAR GUARANTEE
If You Like To Sleep Easily At Night!
The fact that you're reading this section means you already know giving your mindset a makeover will help improve your success and your life, but perhaps you still have a bit of doubt. Hesitation. Risk. I get it. Like…
"This sounds too good to be true! How am I supposed to know this is really what I need?"
Well… that's simple. Try it.
Guaranteed, if you do the work and commit:
"What if I need at least 365 Days to GET RESULTS?"
IF THAT SOUNDS LIKE YOU, AND YOU'RE WILLING TO MAKE THAT COMMITMENT TO YOURSELF AND YOUR DREAMS, I PROMISE YOU BECOME 'A PROFESSIONAL ACTOR' WILL BE YOUR SUREST PATH TO SUCCESS!
I'll give you12 months to put the training into action. If you do not see any positive results from this training, simply show me that you've done the work, and if it ain't working... I'll refund your investment!
Why would I do this? Because you shouldn't have to pay for something that doesn't work! And I'm so convinced of how effective this is, I'm willing to put my money where my mouth is. That's how much I believe in this training.
THIS IS THE CONDITION:
You HAVE TO show me that you have DONE THE WORK, and TRIED again DESPITE your perceived "FAILURES".
The only failure is when you give up after one try, or one "no" or one "rejection".
I'm going to give you an entire year — 365 days — to take the steps to Become A Professional Actor or get as close to it as you can, making ANY progress IS progress, and prove to yourself that it'll deliver the results I'm promising you. If it doesn't, then all you need to do is contact me and I'll happily refund your investment.
But full disclosure… there is one catch. You have to prove to me that you did the work. And the reason is simple… nothing works unless you use it. People confuse acquiring with accomplishing. They'll buy a program and think they're taking action. But 30, 60 or 90 days later, after they haven't EMBODIED and APPLIED the work instead of just INTELLECTUALISING IT, they're calling for a refund telling themselves the product didn't work.
Listen…
Nothing Will Work For You If You Do Nothing.
So if you're not planning to do the work and take the steps in the program, then save your money. Sorry if that sounds a little harsh, but seriously, I mean it.
HOWEVER…
If you're committed to taking action, then this is one of the most generous guarantees you'll ever get.
Because it gives you a full year to go through all the processes and plenty of time to actually see results. Will you find an agent and start getting the auditions you want within the six weeks? It could very much be possible if all the elements align. Which I've seen happen. Even in my own life, from one day to the next I could have a HUGE role tomorrow that will change my life, or it could happen in 2 weeks, 4 weeks, 6 weeks. I've seen new actors meet with their first agent the one day, and the very next day they have their first audition. A full year gives you time to REALLY transform your life. But I am very incident that the teachings you will find in this program will change your ENTIRE life for the better, not just your acting. I'll still give you a full year. A full year to test, to refine, to implement, fail, try again, and then succeed. A full year to get the help you need when you get stuck.
Because you'll still have access to me and the private community FOR LIFE.
You get a full year to go from where you are now to getting results or you get your money back!
So here's the deal I'm making with you right now…
I'm promising you the fastest path to your success. By transforming you from a hopeful dreamer into the badass successful version of yourself you need to be if you want to succeed in this Industry. And giving you all the tools and resources you need to get these kinds of results…
But you have skin in this game too. You have to do the work. And if you're not willing to, you'll be wasting both our time.
SO LET'S SUM IT UP…
You use the program and the tools and take action for up to 12 months:
If you're not absolutely amazed with the results you get in just how confident you feel about yourself and your future…
If you're not looking at your career from a whole new perspective of "I got this, no problem"…
Simply let me know, show me the work you've done, and I'll refund your entire investment.
If that's not fair, I don't know what is.
And Because "Gift-Giving" is My LOVE Language, I've Got More For YA:
When You Enroll You'll Get
---
---
ADDITIONAL GIFTS
(Valued at $2,795)
Designed to Speed Up & Simplify Your
Understanding The Agent's Mind, The Industry AND my  Manifestation Process!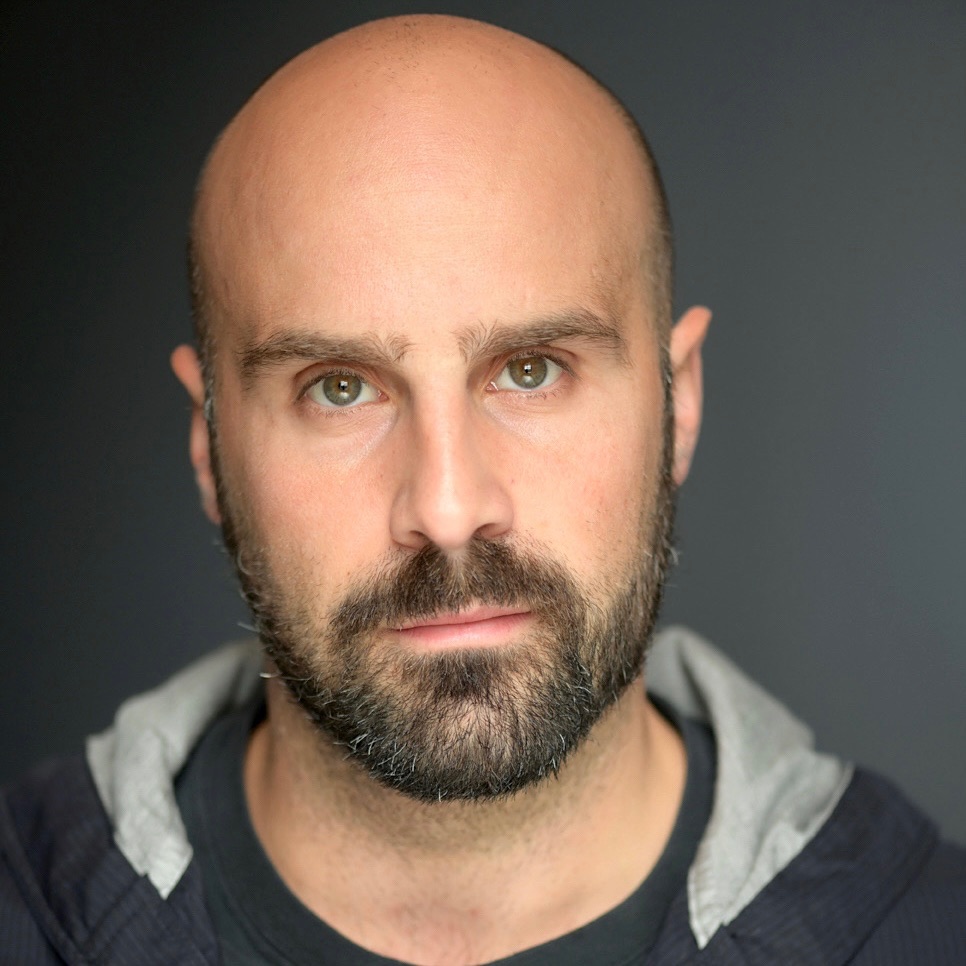 "Jade provided a lot of very valuable and thought provoking insight for my acting clients."
"Jade graciously joined us as a special guest for our monthly agency webinars and provided a lot of very valuable and thought provoking insight for my acting clients. Everyone spoke very highly of him and the awareness he brought to his outlook on life, acting, and behind the scenes work that goes into our craft."
IAN @ LMO Talent
Founder, LMO Talent Agency
BONUS #1
2-Hour WEBINAR with Talent Agent Ian Ellemo of LMO Talent
Get into the mind of an agent and join me in a 2-hour in-depth conversation about the acting industry in general, the long-term game, the growth mindset and the inner and external path of personal fulfillment. (Both video and Audio for you to choose from)
Get Instant Access To this Webinar When You Enroll! 2 HOURS of priceless content that will propel you forward to win.
PRIME YOURSELF FOR THE PROGRAM and discover a long-term friendship turned partnership in this very valuable webinar between a long-time friend turned AGENT who interviews me.
GET DEEP INSIGHT from other actors with the Q&A at the end of the interview!
"IT WAS VERY UPLIFTING!"
—Dina Renon,
ACTOR

BONUS #2
WHAT AN AGENT IS REALLY LOOKING FOR. A 30-minute interview with my very own Agent Chelsea McIsaac
"Jade's knowledge to share is vast and invaluable."
"As a successful multi-faceted performer, Jade's knowledge to share is vast and invaluable. His years in the business give him insight that will not only help polish a performance but also make him an excellent mentor to survive it."
CHELSEA MCISAAC
Agent, Glenn Talent Management
With TONS of OTHER BONUSES INCLUDING…
MY Demystifying de-scarifying acting industry guide




THE piece you've been waiting for! A complete guide and framework templates of what I truly think of the industry and how it works.

Plug & play ready-to-follow-yourself, ,guide and templates


I've done it all for you! Guides and templates to creating your acting package, resume, letter of intent for your new agents, and ideas to approach them.

hOurs of mentors and guests sharing their perspective and their journey, including actors you ma already know…😏


You'll just have to get in and see!
BONUS #3
5 STEPS TO MANIFESING YOUR DREAMS WORKBOK
If you liked "Become An Actor: 5 Steps To Living The Life Of Your Dreams" then you will LOVE this one. Written like a workbook and prompting you to journal and make your game plan to allow your dreams to easily become reality.
Get ALL of these!
PLUS EVERYTHING THAT I WILL THROW AT YOU in real time DURING OUR 6 WEEKS TOGETHER!
I am always searching for the next best thing to optimize the achieving of my dreams and goals.
As I have my own coaches who keep me accountable too, I will always be sharing what I've discovered with you as we spend these six weeks AND BEYOND Together.
BONUS #4
LET ME DO THE WORK FOR YOU!!! 
A Meditation to Reprogram Your Mind
The latest Neural-Science research has proven that we have the ability to literally ReProgram our minds using the power of the subconscious/unconscious mind! I have been using these meditations on repeat to literally change my self identity, letting my unconscious mind do the work for me. And now I have created my own meditation that will help you accelerate your success…
Let Me Do The Work For You!
Sit Back Relax and Make your Transformation Exponentially Quicker and Easier with this audio!
I have discovered this technique that has CHANGED MY LIFE and now it will change YOURS!
You will also have access to the scripts so that you can record your own powerful mind rewiring tool that all high achievers use. Either way, the work is done for you, all you have to do is commit to listening to these every day until you Become the Successful Actor FROM THE INSIDE OUT. 
BONUS #5
A LIFETIME MEMBERSHIP to my Guest Mentor Workshops.
"What Made you go from

NOT

being a professional Actor

TO BECOMING

PROFESSIONAL?  I'm interested in that transition."
That is the question I ask all of my Guests who come in to share their journey and invaluable tips and tricks to their own success. 
LEARN FROM THE BEST, and get their secrets, ask your questions in our LIVE monthly workshops. REMEMBER YOU HAVE LIFETIME ACCESS TO THIS MEMBERSHIP!!!
TONS of Industry Professionals Sharing Their Wisdom…
hOurs of mentors and guests sharing their perspective and their journey, including actors you ma already know…😏


You'll just have to get in and see!
BONUS #6
You get to JOIN MY CURRENT GROUP and be part of our final mastermind Q&A group coaching session coming up in a couple of weeks 
When You Join the founding members, you will be part of our 4th and final Q&A Mastermind Group Coaching Session!
Join the group and be part of our expansive conversation to add to your experience.
ASK any and ALL questions you may have and be supported by others going through the same journey.
Get the experience of being part of the program in REAL TIME with our current international founding members!
BONUS #7
A FREE 1-on-1 coaching session with ME!!!
This is the cherry on top!
Spend at least one hour with me to map our your plan for success. (I will probably spend more time than that with you).
Let me create a strategy customized for you so that we can work through the core modules in a deeper way.
Everyone has a unique path and I will do everything I can so that yours is smooth and successful!
A BONUS COMMUNITY
REAL PEOPLE IN A REAL & SUPPORTIVE COMMUNITY
If you're like me, then you know being an actor can be lonely… trying to figure out everything on your own, with nowhere to go and no one to talk to when you have questions or doubts.
THAT NEVER HAPPENS AGAIN ONCE YOU JOIN MY PROFESSIONAL ACTORS PRIVATE FACEBOOK COMMUNITY.
You surround yourself with a brilliant support network. One that answers your questions, picks you up when you're down, and gives you the kick in the pants you need to stay on track and true to your goals.
You may be thinking…
THAT SOUNDS LIKE A TON OF STUFF!
I Know!
And if all of it seems a little overwhelming, believe me…
It's not.
I created Become A Professional Actor to eliminate overwhelm — not create more... to make accomplishing your goals easier for you, not harder.
It's designed to make your transformation from aspiring actor to Professional easy and fun!
First, all the lessons and exercises are broken down into small, bite-sized chunks, each step of the process contains 3-5 applicable steps to implement. You won't get blasted with hours and hours of information that suck up all your free time!
We will have the interactive sessions, yes, but then you will be able to test the tools in your own life, and report back so we can improve and continue the process.
More importantly, all the content is laid out so you build momentum.
NOW HAVING SAID ALL THAT…Become A Professional Actor is definitely NOT for Everyone.
It's light on learning and BIG on action. It refocuses your mindset so you start behaving like a Successful Actor quicker than you could on your own. And then you get all the processes you need to constantly adjust and improve according to what presents itself and what opportunities you end up attracting, too. It approaches the acting career like no other training out there. (And I have the success stories to prove it!) But… it's definitely not for everyone.
If you're looking for a magic button or a "get-rich-quick" scheme to become famous just for the hell of it, Become A Professional Actor is not for you.
BECOME A PROFESSIONAL ACTOR IS DESIGNED TO SHOW YOU HOW TO BUILD A SUSTAINABLE, SUCCESSFUL LONG-TERM ACTING CAREER. IN OTHER WORDS… A LIFETIME DEVOTED TO ACTING AND YOUR CRAFT. SO IF YOU'RE LOOKING TO JUST GET FAMOUS AND DON'T CARE ABOUT THE ART OF IT, KEEP LOOKING.
If you're "thinking about" starting a career in the future when the time is right, Become A Professional Actor probably isn't right for you… yet.
To get the most out of Become A Professional Actor you should, at a minimum, have committed to taking the first steps to making this happen in the next 6 weeks. I don't mean to be a fully professional actor already in a tv-series, i just mean, that if you join me on this transformational journey, I want you to be taking the steps that I will be guiding you through for two reasons:
For this to truly be a transformational experience, you have to be willing to commit to the process in a consistant timely manner, otherwise you will never take the action and will keep putting it off to later, and miss out on the moment and not to mention my live-time support RIGHT NOW.

If not now when?
FINALLY, IF YOU'RE LOOKING TO BECOME FAMOUS ONLY, IT'S PROBABLY NOT A GOOD FIT. BECOME A PROFESSIONAL ACTOR IS TARGETED FOR PEOPLE WHO LOVE THE ART AND CRAFT OF ACTING.
That said, if you're ready to start living your strengths and passions and you're willing to put in the necessary time and effort (yes there is time and effort involved) to make your vision real… then here is your chance!
Fame is just a bonus. And it's truly not what you think. Keep that in mind.
OK, LET'S RECAP!
When you join Become A Professional Actor you get access to the six consecutive weeks of transformation, plus preparation and action towards finding an agent — a curriculum full of processes that turn you into the struggling aspiring actor to the Thriving Professional Actor. Let's have another look…
6 CORE TRAINING MODULES over a period of 6 weeks! weekly 90 minute calls. Well over 15 hours + of group coaching time (Value: $2,222)

ALL my ESSENTIAL Manifestation Processes for MORE RESULTS! (The Successful Actor Blueprint) (Value: $1447)

4x Q&A Coaching Sessions in addition to the program, to answer your questions, clear up doubts, and keep you motivated and on track. (Value: $1480)

Plus you're Getting

TWO Additional Industry Experts Bonus Bundles, and Manifestation Ebook

!

(Value: $602)

Plug and Play industry Templates (Value: $447)

Access to Me for 6 weeks and beyond! For More Support & Accountability! (Value: $1447)

A meditation to reprogram your mind for success! (Value: $147)

LIFETIME Membership to my Guest Mentor live Workshops (Value: $600/year)

A founding member Q&A Mastermind Group Coaching Session (Value: $222)

A 1-on-1 coaching session with me! (Value: $1447)

LifeTime Access to a private

exclusive Facebook Community of COMMITTED Professional ACTORS (Value: priceless)
And much, much more!
THAT MAKES EVERYTHING YOU GET WORTH WELL OVER 10,000 $ ($10,061 to be exact!)
And you can get it all for just $147 today!
So now it's time for you to make one of two choices…
The first choice is to choose to do nothing. And as you already know, if you choose nothing... then nothing changes.
BUT, if you already know that you want to grow your career and live the lifestyle you've wanted, then your choice is obvious: join me inside Become A Professional Actor and start your transformation to the Professional Actor you know you were meant to be.
Simply click the button below and I will be waiting for you inside!
But if you're still on the fence, wondering whether to take the leap, let me share one last thought with you, maybe you're thinking...
"It all sounds great, but I just don't have the money, energy, or time right now"
…then you're not making the choice at all. You're letting your circumstances make your choices for you. And as you know by now, that's not how the Professional Actor operates. You see, our "circumstances" are mostly in our heads. They're "time and money" excuses we make because we're not willing to step up and play a bigger game.
Greatness and success don't care about your circumstances.
Success always finds a way. Greatness always plays a way bigger game.
That's what Professional Actors understand. And now, so do you.
IMPORTANT:
OK.. If You're Like Some People Reading This, You May Be Thinking, "I WANT to JOIN BECOME A PROFESSIONAL ACTOR, but I Cannot Afford IT."
The fact that you're on this page means that you KNOW you need a program like Become A Professional Actor to get you to the next level. And, that fact that you're on this page also means that you've not yet found that program, because if you did, you wouldn't be here now, right?
If this applies to you, what you're about to read is the most important thing you'll ever read about growing and succeeding in your acting career.
If you want to join Become A Professional Actor, and you think you cannot afford it then you're in the place I call Desirability VS Feasibility. Meaning, you desire to become a member of Become A Professional Actor and you desire to become a successful Actor, but you don't think it's financially feasible for you, and what you do next will determine what ultimately happens in your career.
Consider this, the fact that you think it's not feasible is because you're still working from your old "Struggling Actor Mindset" (ya know, the one that has been keeping you trapped) and notice that's sabotaging you and you didn't even know that until I just pointed it out.
HERE'S THE TRUTH:
You have to ask yourself this one vital question that will determine whether your career succeeds or fails. This one question is this,
"Am I going to be 100% responsible for the success of my career, or am I not?"
According to Merriam Webster, the definition of responsibility is: causing something to happen.
So, what that means to you is that whatever happens in your career you have caused and what does not happen in your career  you have also caused.
We know that you're not where you want to be today, and you now recognize that you've caused that. And, if you really want to be a Successful Professional Actor, you now know that it's going to be you who causes it.
THE QUESTION HAS CHANGED:
If you're going to truly be 100% responsible for your career, the question is no longer can I afford it, it's now, "HOW do I be 100% responsible and MAKE this happen?"
If you're going to stop here and do nothing different, do you know what that means? It means you won't stretch yourself out of your comfort zone, it means you're driven by fear, it means you're not cut out to uplevel your acting success and become a Successful Pro Actor, and it means you're going to remain at the amateur level and struggling.
So, let's go back to what I said was the most important question you could ask yourself.
Are you going to be 100% responsible for the success of your Acting Career?
If you are, then get enrolled in Become A Professional Actor and if you're not, you can click off now.
But CHOOSE Quickly!
Because this registration period won't be open forever…
Founding Member Membership in Become A Professional Actor is only open until Sunday August 20th @ 11:59PM EST
That's less than 48 hours from now! After that it'll be quite some time until you have a chance to join again…
…and until I can commit myself to 6 weeks of coaching and mentoring time with you.
I will not be doing this program forever either… I am a busy actor with my own dreams and goals that I am working on, but I just so happen to have the next 6 weeks FREE and available to help you do this NOW.
You'll miss out on the chance to transform yourself, your business and your life.
You CAN do it. With the right mindset, with the right tools, and with the right support, you can transform your life and the future of your career and inspire the world. And I will be there to help.
So don't waste another year dreaming about what could be.
JOIN ME NOW & MAKE YOUR DREAMS A REALITY.

Become the professional actor you've always wanted to be

today

!
Join and access your bonus videos, audios and start Module 1 NOW!
CLICK HERE TO GET INSTANT ACCESS
It's finally your turn…
READY TO ADD
"SUCCESSFU
L"
TO YOUR PROFESSION
AL ACTING
CAREER
TITLE?
In CASE There's Anything I Missed, Here are SoME Commonly Asked Questions! …because I actually give a FAQ!
What makes the Members of Become A Professional Actor and all the Testimonials I've Seen So Successful?
What if I already have an agent and an acting career, will this still work for me?
What If I'm Just getting started, and I don't have a career or an agent yet, is this still a good fit for me?
What will be my result of being successful?
I don't have the money right now!
This sounds overwhelming, how much time will this course take to implement?
What if now is not the right time for me?
I struggle with confidence and putting myself out there before I'm "perfect," will this help?
What if I can't make the live calls?
What can I expect once I enroll in Become A Professional Actor?
What is the guarantee / refund policy for Become A Professional Actor? I offer a 365 Day Conditional Guarantee. I do not offer refunds.
Is there any support available if I have questions or get stuck?
I don't live in Hollywood!
It's hard to become an actor where I live.
Will Jade be there the whole time?
Will I become an actor after doing this training?
Can I really become an actor in 6 weeks?
What if my other job gets in the way of becoming an actor full time?

Become the professional actor you've always wanted to be

today

!
Hurry the Founding Member Special Offer Ends Sunday August 20th @ 11:59pm EST
Join and instantly access your first Module, bonus videos, ebooks and meditations now!
CLICK HERE TO GET INSTANT ACCESS
Still got questions before enrolling? I got you covered!
Speak to me directly live over instagram voice DMs!
Simply send me a voice memo @jadehassoune in my DMs or email me [email protected]
EVERY EFFORT HAS BEEN MADE TO ACCURATELY REPRESENT MY PROGRAM AND ITS POTENTIAL. EVEN THOUGH THIS INDUSTRY IS UNPREDICTABLE AND CAN BE EXTREMELY REWARDING LIKE IT CAN BE THE OPPOSITE, THERE IS NO GUARANTEE THAT YOU WILL EARN ANY MONEY USING THE TECHNIQUES AND IDEAS IN THESE MATERIALS. EXAMPLES IN THESE MATERIALS ARE NOT TO BE INTERPRETED AS A PROMISE OR GUARANTEE OF EARNINGS. EARNING POTENTIAL IS ENTIRELY DEPENDENT ON THE PERSON USING MY PRODUCTS, IDEAS, AND TECHNIQUES. I DO NOT PURPORT ANY OF MY PRODUCTS TO BE A "GET RICH SCHEME."
ANY CLAIMS MADE OF ACTUAL EARNINGS OR EXAMPLES OF ACTUAL RESULTS CAN BE VERIFIED UPON REQUEST. YOUR LEVEL OF SUCCESS IN ATTAINING THE RESULTS CLAIMED IN MY MATERIALS DEPENDS ON THE TIME YOU DEVOTE TO MY PROGRAMS, IDEAS, AND TECHNIQUES MENTIONED, YOUR FINANCES, KNOWLEDGE, AND VARIOUS SKILLS OUTSIDE OF MY COACHING CALLS. SINCE THESE FACTORS DIFFER ACCORDING TO THE INDIVIDUAL, I CANNOT GUARANTEE YOUR SUCCESS OR INCOME LEVEL, NOR AM I RESPONSIBLE FOR ANY OF YOUR ACTIONS.
MATERIALS IN MY PRODUCTS AND ON MY WEBSITE MAY CONTAIN INFORMATION THAT INCLUDES, OR IS BASED UPON, FORWARD-LOOKING STATEMENTS WITHIN THE MEANING OF THE SECURITIES LITIGATION REFORM ACT OF 1995. FORWARD-LOOKING STATEMENTS GIVE MY EXPECTATIONS OR FORECASTS OF FUTURE EVENTS. YOU CAN IDENTIFY THESE STATEMENTS BY THE FACT THAT THEY DO NOT RELATE STRICTLY TO HISTORICAL OR CURRENT FACTS. THEY USE WORDS SUCH AS "ANTICIPATE," "ESTIMATE," "EXPECT," "PROJECT," "INTEND," "PLAN," "BELIEVE," AND OTHER WORDS AND TERMS OF SIMILAR MEANING IN CONNECTION WITH A DESCRIPTION OF POTENTIAL EARNINGS OR FINANCIAL PERFORMANCE.
ANY AND ALL FORWARD-LOOKING STATEMENTS HERE, OR ON ANY OF MY SALES MATERIALS, ARE INTENDED TO EXPRESS MY OPINION OF EARNINGS POTENTIAL. MANY FACTORS ARE IMPORTANT IN DETERMINING YOUR ACTUAL RESULTS AND NO GUARANTEES ARE MADE THAT YOU WILL ACHIEVE RESULTS SIMILAR TO MINE OR THE TESTIMONIALS OF MY CUSTOMERS AND PEERS. IN FACT, NO GUARANTEES ARE MADE THAT YOU WILL ACHIEVE ANY RESULTS FROM THE IDEAS AND TECHNIQUES IN MY MATERIAL.
© Become A Professional Actor 2023. All Rights Reserved.